 Are dumplings the ultimate comfort food? Follow the dancing dumpling on its journey around the world and see how it has changed and evolved in different cultures.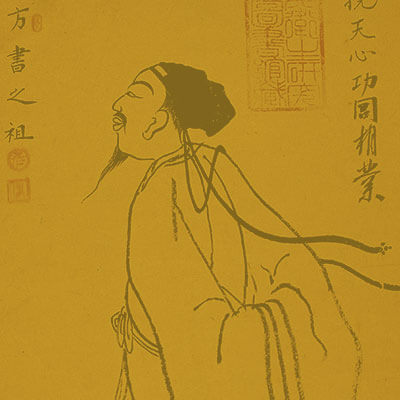 The Origins
Dumplings are thought to have originated in the Eastern Han Dynasty of China over 1,800 years ago, when a man named Zhang Zhongjing realized that many people had frostbitten ears during the winter. He stuffed dough skins with mutton, chili and herbs, folded them over to look like ears and boiled them until they were cooked through. The warming herbs in the dumplings promoted blood circulation, helping people make it through the harsh winters without further frostbite.
The journey starts with the delicate, rice-skinned dumplings of southern China
Har Gow
Har Gow (Shrimp Dumpling)
Shrimp dumplings were traditionally made with shrimp, pork, and bamboo shoots. Now, it is more popular with just shrimp filling. The standard shape should be a plump half moon, with a minimum of seven, but preferably 12, folds. A good har gow is juicy, with thin, translucent skin that won't break when picked up with chopsticks and won't stick together.
Quick Facts
Iconic item always included in dim sum
First appeared in the outskirts of Guangzhou
Said to be the dumpling on which a dim sum chef's skill is judged
Siu Mai
Siu Mai (Pork Dumpling)
This is the most well-known dumpling from the South-Eastern province of Guangdong. The outside is a thin lye water dough, crimped near the top, but left open to display the filling, most commonly pork or shrimp. The top is then garnished with crab roe or diced carrot. Siu mai's history can be traced back to Huhhot, Inner Mongolia, where it was served as a snack at tea houses.
Quick Facts
Standard filling consists primarily of ground pork and small whole or chopped shrimp, Chinese black mushroom, green onion, and ginger
It is a staple item in Cantonese dim sum
Other varieties can be found in Inner Mongolia, Hunan, Jiangnan, Xinjiang, Jiangxi and Shanghai
Shanghai Wonton
Shanghai Wonton
Shanghai wontons may look like tortellini, but these little packages are surprisingly strong, packed to the brim with delicious filling, yet never breaking. They are usually served as a meal, with broth as an important part of the Shanghai wonton experience. Using chicken stock as a base, additional ingredients such as eggs, seaweed, and preserved vegetables are often added. There is a different Shanghai wonton variety which is smaller and wrapped casually, like a crumpled piece of paper. These are usually served as snacks.
Quick Facts
Number of fillings can run into the dozens
Classic filling is minced pork mixed with bok choy
The Chinese pinyin for wonton is hundun
In Northern China dumpling skins are made from wheat flour or millet
Jiao Zi/Guo Tie
Jiao Zi/Guo Tie (Pot Stickers)
These are rounds of wheat pasta, usually with a ground-meat filling, crimped along the top, and then cooked. If the dumplings are steamed or boiled they are called jiao zi. If they are steamed, then fried, they are guo tie. After frying, the exterior is dry on top, and crispy on the bottom, with a juicy and savoury interior. In Northern China these dumplings are a must for Chinese New Year and birthdays.
Quick Facts
Chinese (guo tie) and English (potsticker) come from the crust that forms on the bottom of the dumplings as they brown and stick to the pan
Should be served so that the crispy bottoms and lacy edges are on top
Traditional forms of guo tie have a long even shape with both ends slightly open to distinguish them
Nian Dou Bao
Nian Dou Bao
This steamed bun is Manchurian in origin and made from a sticky yellow millet dough filled with lightly mashed red or kidney beans. It is a favourite in Northeastern Chinese provinces, where it is eaten during hunting season and outdoor activities. It can be eaten in many ways, such as dipping in white sugar or flattening and pan frying. Children may even eat them cold.
Quick Facts
Made in big batches as winter sets in
Stacked outside in large vessels
Cold external temperature keeps them refrigerated for freshness
Bounce over to other parts of Asia and you see dumplings similar to their Chinese cousins
Momo
Momo
This dish is believed to be of Tibetan origin, but has since spread to other neighboring countries. It has a thicker dough than Chinese dumplings and is stuffed with beef or yak meat, onion, cilantro, and ginger. They can be steamed or fried.
Quick Facts
When steamed, the juices combine with seasonings to create hot, savoury broth within dumpling
When fried, are served with chili or tomato-based dipping sauces
Eaten as treats at Losar, the Tibetan New Year celebration
Gyoza
Gyoza
These dumplings are served pan-fried at ramen shops. They can be steamed, then fried in specially-made cast iron pans. The washed off starches from the dumpling skins form a lacy crust on the bottom of the pan that can be carefully lifted, fusing the dumplings into one crispy, solid base.
Quick Facts
Originated in China as guo tie but have become very popular in Japan
Typical filling consists of ground pork, nira chives, green onion, cabbage, ginger, garlic, soy sauce and sesame oil
Can be steamed, boiled, fried or grilled
The dumpling does a spicy dance heading to India and South East Asia
Samosa
Samosa
Samosas are made with a wheat or maida flour shell and most commonly stuffed with mashed potato, onions, green peas, spices, and chillis. They are deep fried until golden brown and are often served with chutney and yogurt. Samosas can be traced back to Persian origins and were brought to India by Muslim merchants around the 10th century.
Quick Facts
Size and consistency may vary, but typically is triangular or tetrahedral in shape
Different varieties can be found in Southeast Asia, Central Asia, middle East, Horn of Africa, North Africa and East African regions
The dumping dances the polka, and the waltz as it heads through Eastern Europe, Europe and Great Britain
Pirozhki
Pirozhki
Defined as small pastries with meat, cheese, or vegetable filling, they are made with yeast dough and often glazed with an egg wash. Potatoes became a very popular filling after the crop was introduced to Eurasia. Pirozhkis are baked or fried.
Quick Facts
Looks like a small bun or pie
Many regional varieties such as Balkan, Baltic, Finnish, Mongolian, Iranian, Caucasus, Armenia and Iran
Can be eaten as appetizers, main course or, with a sweet filling, dessert
Pierogi
Pierogi
Originally a peasant food, the other social classes in Poland eventually picked up on this now popular treat. There are different shapes and fillings for holidays such as Christmas and Easter, and important events such as weddings, mourning/wakes, and caroling season in January.
Quick Facts
Flour dough is rolled and stuffed with any of mashed potatoes, fried onions, quark (farmers cheese), sauerkraut, meat or cheese
Boiled then lightly fried in butter
Served with melted butter or sour cream and garnished with small pieces of fried onion, bacon or mushrooms
Kreplach
Kreplach
These flour, water, and egg dough dumplings are filled with ground meat, mashed potatoes, vegetables or dairy. They are often served in hot, strongly flavoured chicken broth that's fatty and seasoned with sweet onion, dill, and black pepper. They can also be fried and crispy.
Quick Facts
Skin is thick, doughy and chewy
Traditionally served on Rosh Hashanah, at the pre-fast meal before Yom Kippur, and on Hoshana Rabbah and Simchat Torah
Oil fried kreplach are popular at Chanukah because they reference the miracle of a single container of oil burning for eight days
Savoury Dumplings
Savoury dumplings made from balls of dough are part of traditional British and Irish cuisine. Spoonfuls of dough made from flour and suet then bound together by cold water are dropped into stew, soup or a casserole. Partly submerged, they are half-boiled, half-steamed for ten minutes or so. The dough may be flavoured with herbs.
Quick Facts
Many varieties of this type of dumpling found throughout Central Europe
Also influenced African, Caribbean, and South American cuisine
Southern U.S. chicken and dumplings dish probably best known variation
Stuffed Pasta
Ravioli is probably the best known of the Italian stuffed pastas. It was known in Venice in the 14th century and was served in Rome to the papal conclave of 1549. In 14th century England, it was known as raudioles. Sicilian ravioli and Malta's ravjul may be older than North Italian ones. Maltese ravjul are stuffed with irkotta, the locally produced sheep's-milk ricotta, or with gbejna, the traditional fresh sheep's-milk cheese.
Quick Facts
Many types – eg. gnocchi, ravioli, tortellini, agnolotti, cannelloni, etc.
Wheat and semolina dough stuffed with meat, cheese or vegetable fillings (eg. butternut squash or spinach ravioli)
Boiled or baked and often served with tomato or pesto sauces, or simply with olive oil and grated parmesan cheese
The dumpling dances the Flamenco, the Vira and eventually the Salsa as it dances through Spain, Portugal and South America
Empanada
Empanada
Empanada is a stuffed dough pastry filled with a variety of stuffings. It can be baked or fried. The original empanada was stuffed with seafood and dates back to the early 1500s. Because of it's convenience, explorers brought this snack to the new world spreading it to different countries.
Quick Facts
Originated from Spain and Portugal, believed to be influenced by the Indian samosa
The name empanada comes from Galician, Portugese and Spanish verb empanar which means to wrap with bread
April 8 is National Empanada Day